Tognum Opens MTU Material Management Center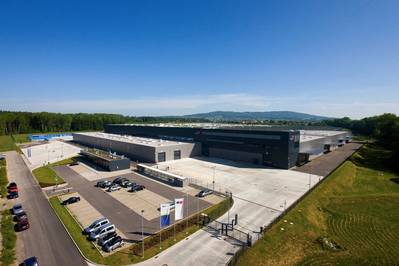 A new Materials Management Center (MMC) for Tognum subsidiary MTU Friedrichshafen has been opened in Germany
Tognum CTO Dr. Ulrich Dohle opened the facility situated in the Friedrichshafen district of Kluftern near Lake Constance.
Over the next few months, the MMC will be entirely responsible for supplying parts to Friedrichshafen manufacturing plants and will later extend its activities to take in other production facilities in the international network.
Tognum, a provider of propulsion and power solutions, and its new partner Stute Logistics, the Kühne + Nagel subsidiary that is operating the warehouse, together invested around 50 million euros in the ultra-modern Materials Management Center.
The MMC replaces several external warehouses which were previously used for parts supply and will be implementing leaner logistics to make production more efficient.
The center, which covers some 46,000 square meters, is situated in the south of the Friedrichshafen district of Kluftern and is to be equipped with shelf systems up to 14 meters high, some of which are fully automated. These will hold 60,000 different parts for MTU engines and drive systems - from sealing rings and cylinder heads to crankcase housings weighing several tons.
The new MMC will not only feed components to Lake Constance facilities, but also provide the production plants in Aiken (USA) and Suzhou (China) with some of the engine components they need.