Gas Turbine Manufacturing Unit Acquired by MHI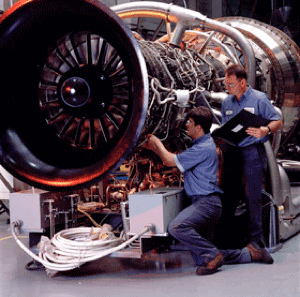 MHI (Mitsubishi Heavy Industries) acquires Pratt & Whitney Power Systems' 'Small & Medium-size Gas Turbine' business unit.

Mitsubishi Heavy Industries, Ltd. (MHI) concludes an agreement with United Technologies Corporation (UTC) of the U.S. under which MHI will acquire Pratt & Whitney Power Systems (PWPS), the small and medium-size gas turbine business unit of Pratt & Whitney (P&W)
PWPS engages primarily in the engineering, assembly and sales of aero-derivative gas turbines and also provides services of gas turbines and engineering, procurement and construction of related power generation systems. The company has approximately 430 employees. By the acquisition, Turboden s.r.l. of Italy, a manufacturer of Organic Rankine Cycle (ORC) turbines and an affiliate company of PWPS, will also become an affiliate of MHI. 

MHI, which has focused its gas turbine business principally on large-capacity, high-efficiency systems, will significantly diversify its power generation product portfolio with the acquisition of PWPS. PWPS's aero-derivative gas turbines have been highly acclaimed, especially for emergency power generation applications, for their compact design and rapid start-up time, with over 1,700 units delivered to date worldwide.

Turboden's ORC turbines have the capability to generate power or supply hot water using a relatively low-temperature heat source, e.g. biomass, factory waste heat or geothermal energy. Until now the company has sold more than 300 units in 20 countries, primarily in Europe. In Japan, increasing opportunities are emerging to use this technology in biomass and geothermal applications.