Marinette Marine Awarded More CG RB-Ms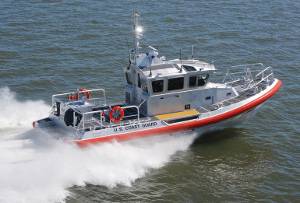 Marinette Marine Corporation announced that, as prime contractor and program manager, it has been awarded an additional 10 Response Boat – Mediums (RB-Ms), and other Program management work, by the U.S. Coast Guard. With an approximate value of $21,850,000, the new boats are part of a multi-year, Coast Guard contract requiring the construction and delivery of up to 250 RB-Ms at a total contract value of up to $600 million.
Delivery of the 10 boats is scheduled to begin in the fourth quarter of 2012. This brings the total number of boats under contract to 115 at the present time. Marinette Marine will build 50% of the boats at its
ACE facility
in Green Bay Wis. MMC's Teaming Partner, Kvichak Marine Industries of Seattle, will build the other 50% of the boats at its
Kent Wash. facility
.