TSA Boosts Maritime Security in a Big Way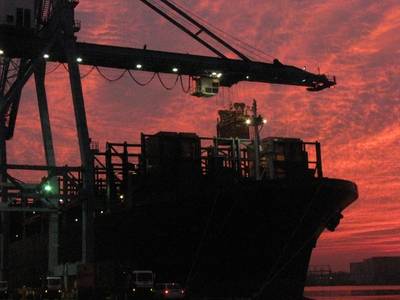 Though most visible to the general public for its work at America's airports, the U.S. Transportation Security Administration (TSA) also helps to secure the country's transportation network in a number of other ways, including assisting the U.S. Coast Guard in securing the nation's critical maritime facilities, structures, systems, assets and services.
America's vast marine transportation system encompasses some 25,000 miles of navigable waterways, the
Great Lakes
and St. Lawrence Seaway, 236 locks at 192 locations, more than 360 maritime ports, 3,700 marine terminals, 1,400 designated multi-modal connections, 106 million ferry passengers, 11 million cruise ship passengers and 32 million recreational boaters. And nearly 100 percent of the volume of overseas trade enters or leaves the U.S. aboard a ship. Maintaining tight security across all of these is a large task.
While the U.S. Coast Guard is the
lead federal agency
in securing the maritime mode of transportation, TSA supports its efforts with a primary focus on passenger security and intermodal connectivity to ports.
TSA offers expert skills and experience in passenger screening, explosives detection, credentialing and multimodal security to support the Coast Guard in port security. In addition, TSA works with the Coast Guard and other government agencies to provide subject-matter experts, share security information with the public and review of security documents from various agencies.
TSA also provides support by producing and distributing security training materials for passenger vessel crews and terminal employees through TSA's Intermodal Security Training and Exercise Program also known as I-STEP. TSA facilitates I-STEP exercises across all surface modes to help transportation entities test and evaluate their security plans, including prevention and preparedness capabilities, ability to respond to threats and cooperation with first responders from other entities. TSA also offers six maritime-related passenger vessel security training courses for use by the maritime industry.
In partnership with the Coast Guard, TSA administers the Transportation Worker Identification Credential program, which is required for workers who need access to secure areas of the nation's maritime facilities and vessels.
TSA's mission to secure all modes of transportation, including maritime, is ensured through enhanced security protocols, use of state-of-the-art technologies, improved identification techniques, exercising best practices and interagency partnerships, like that with U.S. Coast Guard, that strengthen transportation security.