Marlink Enhanced Wavecall (TM) Services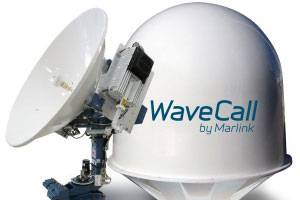 Marlink, the maritime satellite communications provider, will announce new features for its WaveCall(TM) VSAT solution at Ft Lauderdale International Boat Show. The company has introduced automatic roaming and Committed Information Rates (CIRs) to enable users to seamlessly roam between Ku-band coverage spots as well as benefit from increased bandwidth for Internet browsing and calling. Furthermore, following acquisition of additional satellite capacity, Marlink has been able to enhance its Ku-band services to provide extended coverage in major regions throughout the world.

As part of the new automatic roaming capability, WaveCall(TM) customers will benefit from a system that automatically switches between Ku-band coverage regions. The system's new automatic roaming feature eliminates the need to change coverage regions manually, enabling seamless coverage without any complicated re-configuration. Furthermore, the introduction of CIRs provides users with dedicated and higher bandwidth for a faster, more efficient service.

Marlink has also acquired additional satellite capacity as part of its strategy to provide Ku-band coverage on a global scale. WaveCall(TM) services have been expanded to provide coverage across the Atlantic Ocean, from the Arctic Circle to the Equator and in the Caribbean, further along the eastern US coast towards New England and further west in the Gulf of Mexico, providing complete coverage through the Panama Canal.

The need for bandwidth at sea continues to increase dramatically which is already demonstrated within environmental projects and research of the ocean. Marlink recently provided bandwidth to the environmental ocean expedition project Kaisei which examines the North Pacific Gyre for marine debris that has collected in this oceanic region. Completed in summer 2009, the first research expedition was critical to understanding the logistics that would be needed to launch future clean-up operations and testing existing technologies that have never been used in oceanic conditions. The always-on connectivity and high quality coverage provided by Marlink was fundamental for project Kaisei, as it would be for other yachts sailing in the region.

Visit the Marlink team in the Electronics tent, Booth 1318, Fort Lauderdale International Boat Show, 29th October - 2nd November 2009.