Martin, Schiller Retire from Panel Specialists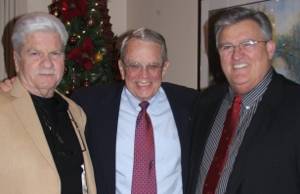 Hal Martin and Ray Schiller, owners of Panel Specialists, Inc. in Temple, Texas, retired December 31, 2009. As life-long residents of Temple, both had careers with Wilsonart. Schiller spent 30 years with Wilsonart and has been involved with the marine industry for 35 years.

Martin and Schiller started PSI April 1, 1990 when they bought the laminating division of Wilsonart in Temple. Wilsonart began supplying laminated marine panels with USCG Certificates in the mid 1970's. Panel Specialists, Inc. continued the marine panel manufacturing and today is the agent and distributor in the Americas for the Thermax-Fipro Marine Interior Decorative Wall and Ceiling Panel System.