MOL Chemical Tankers to Acquire Fairfield Chemical Carriers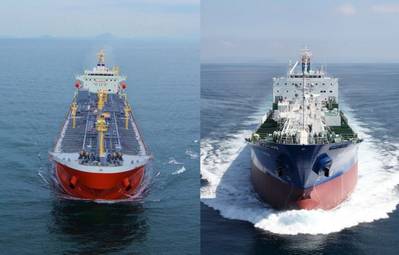 MOL Chemical Tankers has reached a deal to acquire the business of Fairfield-Maxwells' Fairfield Chemical Carriers in an all-cash transaction.
Under the agreement, MOL Chemical Tankers would obtain 100% of the shares in Fairfield Chemical Carriers for about $400 million, subject to change depending on the price adjustment under the share purchase agreement.
Fairfield Chemical Carriers' fleet of 36 chemical tankers would dovetail with MOL Chemical Tankers' fleet of 85 chemical tankers. The acquisition includes Fairfield Chemical Carriers' subsidiaries: Fairfield Japan Ltd.; Fairfield Chemical Carriers BV in the Netherlands; Fairfield Chemical Carriers South Africa; and Fairfield Chemical Carriers Pte. Ltd. in Singapore.
"The businesses of MOL Chemical Tankers and Fairfield Chemical Carriers are very complementary," said Akira Sasa, MOL Chemical Tankers' CEO. "Our decision to enter into this agreement is based on not only the value of their attractive fleet, but also on their solid business reputation, respected brand and the people who have created it. I strongly believe that this acquisition would bring even greater value to all of our stakeholders."
"Our aim is to become an excellent chemical tanker operator that is more valuable to customers in every aspect," Sasa continued. "The addition of Fairfield Chemical Carriers would accelerate our efforts to strengthen our Safety, Digital Transformation (DX), Human Capital and Environmental Strategies to achieve the sustainability goals."
"Fairfield Chemical Carriers has been successful as an all-stainless steel, chemical tanker company in the industry in terms of service, quality and people," said Anthony Dowd, CEO of Fairfield-Maxwell. "Merging with MOL Chemical Tankers would give this business the resources to continue to succeed and grow."
The deal has been approved by both companies' boards of directors and is expected to close in the fourth quarter, subject to customary regulatory approvals.