Salwico Emission Monitoring Systems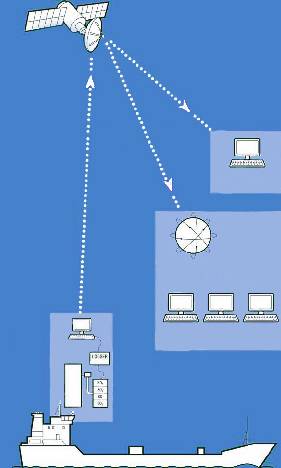 The Salwico Emission Monitoring Systems is a continuous measuring NOx, SO2 and CO2 analyzing equipment for marine applications. Unlike other solutions based on electrochemical sensor technology, not equivalent to chemiluminescent analyzing principles, Consilium is the first and only supplier providing a fully compliant solution.

The analyzing technology is based on the regulatory chemiluminescent principle as stated in the Marpol Annex VI NOx Technical Code. By adapting innovative design and combine that with our history of 40 years of experience in gas sampling technology used in some of our gas detection systems, we made it possible to offer a true and compliant system with capacity for NOx, SO2 and CO2 analysis. In a short time this solutions is expected to be considered as the Standard of the market in the same way as our Salwico Fire & Gas Detection Systems have been for many years.

Why measure continuously
- Continuous monitoring can to some degree be a "fit and forget" answer.
- It can be used to help achieve optimum engine efficiency/performance and fuel economy.
- Continuous monitoring required if emissions trading schemes within the European Community will be introduced to shipping.
- Demonstrates environmental awareness (iso 14001) when implemented to verify results from preventive actions.
- Control and verifying of your emission reducing equipment such as SCR, scrubber etc.

The impact of shipping on global NOx, SO2 & CO2 levels
- World shipping is a major global source of air pollution.
- NOx emissions from shipping currently represents 7%.
- SO2 emissions currently represents 4% of total global emission.
- Measuring SO2 through verified exhaust emission can possibly allow use of lesser quality and cheaper bunker.
- Already there are defined eca waters worldwide that effect limits of NOx/SO2 exhaust emissions.
- Further regulation for CO2.

The process
Sample gas from the ship's exhaust is diluted with dry, clean instrument grade compressed air and is transported back to the analyser using up to 100 m of typically unheated sample line. This is a much more effective and cheaper solution compared to using length limited and costly preheated sampling lines. The sample gas flow is accurately controlled by the use of two temperature controlled critical flow orifices. A low maintenance pump is used to provide a continuous vacuum. The small sample is passing through our analysers using optics to measure, in order to keep a low maintenance product.

In its most simplistic format, the NOx, SO2 and CO2 analyzers provide as standard a 4-20 mA output which can be connected into the ships dcs/plc/scada system. Alternatively Consilium can provide tamper proof data logging equipment, data collection, analysis and reporting software and a range of communications options including satellite transmission, gsm or gprs data transfer. Password protected internet data distribution services are also available.