Gulf Navigation Profit Doubles, But Future Unclear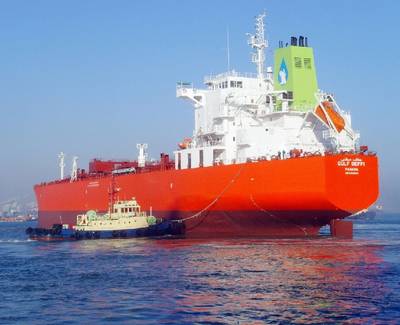 Dubai-headquartered tanker owner Gulf Navigation's (GulfNav) annual profit doubled in 2015, thanks to improving tanker rates and rising revenues from its shipping services unit, even as concerns remain over its liabilities and debt obligations.
GulfNav reported a net profit of AED20.17m ($5.51m) in 2015 up 101% from AED10.03m it made in 2014. Revenues were up 12% year-on-year at AED143.18m.
Still, the future of Dubai-based shipping company is unclear despite it posting a 101 per cent rise in full-year profit. GulfNav, which suffered financial difficulties prior to the rebound in tanker markets, is still seeking to resolve some disputes.
The company's liabilities were Dh616.6 million as of December 31, 2015, a "breach of specified covenants with its lenders," according to its latest financial statement, posted to the Dubai Financial Market (DFM).
"The ability of the group to continue as a going concern is reliant upon continued availability of external debt financing and/or additional equity and the group's ability to reverse or mitigate the impact of adverse arbitration awards through legal defence and/or negotiations," according to the statement.
Such breaches, together with about Dh617m of current liabilities at the end of 2015, "indicate the existence of a material uncertainty which may cast significant doubt upon the ability of the group to continue as a going concern", according to the auditors PwC.
"We are ... striving to resolve disputes with the specified parties and to reach an amicable settlement, which will further strengthen our financial footing and spearhead the com­pany towards the path of expansion," Gulf Navigation's vice chairman Salem Al Zaabi said.