Navy, Coast Guard Assets Repositioned as Florence Threatens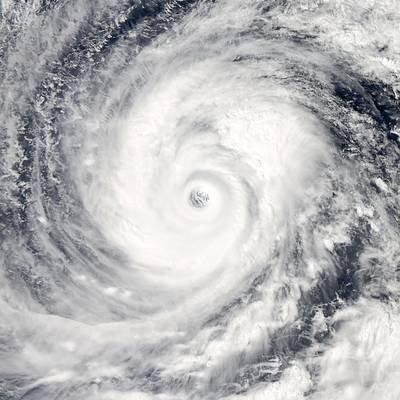 Preparations underway all along the Eastern Seaboard.
As Hurricane Florence threatens a wide swath of the U.S. East Coast, the U.S. Navy and Coast Guard are taking no chances as the dangerous storm advances westward. As that happens, most Navy ships are departing ports in Virginia. As many as 30 vessels from Naval Station Norfolk and Joint Expeditionary Base Little Creek on Monday. Following close behind, the Coast Guard's medium endurance cutter Bear could also be seen heading for sea.
As all Navy installations in the Hampton Roads area were making preparations for the storm's possible arrival, further south in North Carolina, commercial ports were making similar arrangements. The NC State Ports Authority continued its Hurricane Preparation Plan and on late Wednesday, was taking all necessary steps to protect cargo, facilities and equipment.
NC Ports' terminals in Wilmington and Morehead City are CLOSED to commercial truck traffic Wednesday, September 12, however, tenants have access to both Ports but must complete any storm preparations by 5:00 pm. Access will only be granted through Wilmington's South Gate (Container Gate). No access of any kind will be permitted at either Port facility as of 12:00 am Thursday, September 13 through Saturday, September 15.
Once Hurricane Florence passes, and the Port facilities can be evaluated, the port promised timely communication concerning re-opening. Status Updates will continue to be broadcast throughout the duration of the storm.
Heavy rain and winds as far inland as Charlotte, NC are being forecast. Charlotte now sits in a band that promises at least 6 inches of rain and 35+ KT winds this weekend. For coastal areas in the Carolinas, the storm's impact begins today. Both North and South Carolina coasts can expect winds of more than 80 mph, beginning late Thursday afternoon. And, although the storm has weakened slightly to a Category 2 hurricane, forecasters say that the storm remains especially dangerous, potentially bringing deadly storm surges, serious coastal flooding and historic amounts of rainfall.