Panama Canal Nominated for Award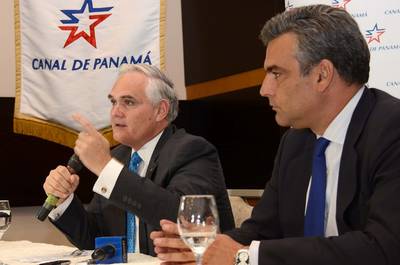 The Panama Canal has been nominated for the 2013 Prince of Asturias Award by the Spanish Ambassador.
The Prince of Asturias Award is an annual prize presented by the Prince of Asturias Foundation to promote and reward scientific, technical, cultural, social and humanitarian work carried out at an international level by individuals, institutions or groups of individuals or institutions. They are conferred in eight different categories: the Arts, Literature, Social Sciences, Communication and Humanities, Technical and Scientific Research, International Cooperation, Concord and Sports.
The Spanish Ambassador noted that the nomination of the Panama Canal is a "strong one, an award greatly deserved and at the right moment," since it falls within a historical context.

This nomination coincides with the celebration this year of the Fifth Centennial of the European Discovery of the Pacific Ocean by Vasco Nunez de Balboa on September 25 and the upcoming celebration of the 100 years of the Panama Canal in August 2014.

Ambassador Silva wrote in the letter to the Prince of Asturias Foundation that in August 2014, Panama will be celebrating 100 years since the opening of the Panama Canal. The discovery of the Pacific Ocean gave way to the first mention of the construction of a Canal by Emperor Charles V towards the end of the 16th century.

Panama's administration of the Canal since December 31, 1999 "has been a model of efficiency and professionalism, away from politics, that has given the waterway the reputation that characterizes it; the Panama Canal is a model of good management within a context of international political neutrality to the service of marine traffic and world trade," emphasized Ambassador Silva.

"This nomination makes all Panamanians proud because of the significance of the Canal to the world and to our country in more than 100 years of history and what it will continue to represent with its Expansion in the years to come," Panama Canal Administrator Jorge L. Quijano said.