Nor-Shipping Fun Run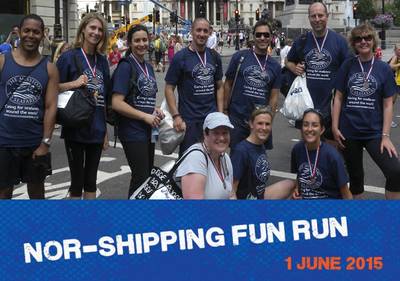 A 5-kilometer fun run will be held at Norway's Nor-Shipping conference on June 1 to benefit The Mission to Seafarers.
Starting in Oslo city centre, the scenic course will takes runners along the Oslofjord, finishing at the Norwegian Maritime Museum, where participants can unwind with a post-race reception.
Celebrating Nor-Shipping's 50th anniversary and partnership with The Mission to Seafarers, the fun run provides an opportunity to take in some of Oslo's beautiful scenery and network with shipping industry peers, while raising funds to support seafarers and their families.
Each finisher will receive a certificate, medal and a complimentary 'Flying Angel' t-shirt.
One of the first runners to sign up was Callum Bell, Quality Assurance Coordinator, from Timms Marine AS in Oslo. Callum said: "Timms recognized the Nor-Shipping Fun Run as a fantastic opportunity to support both a local event in Oslo and to raise funding and awareness for The Mission to Seafarers. It was also a necessary training milestone for us - as several members of the company will also be running the city's half marathon in September. We would encourage the community of Oslo to support this event and to help ensure the continued well-being of seafarers everywhere."
Registration is kr. 200/£19 if you pledge to raise a minimum of kr. 1000 (£95) in sponsorship, or kr. 400/£38 as a one-off registration fee.