Dubai to Showcases Maritime Strength at Nor-Shipping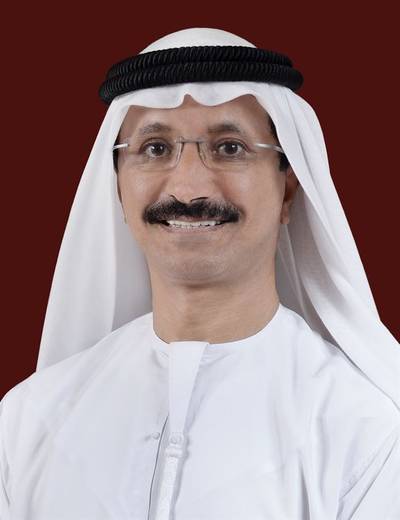 Dubai Maritime City Authority (DMCA), the organization tasked with developing, monitoring and promoting maritime activity in the Emirate, announced its program for this year's Nor-Shipping, held in Oslo and Lillestrøm, Norway.
Alongside exhibiting at Nor-Shipping, DMCA will sponsor the Offshore Day and host a banquet in the Norwegian capital.
The activity is designed to showcase Dubai's strength as a maritime hub and highlight its further growth ambitions, DMCA said. Key messages will focus on the benefits of Dubai's fully developed cluster - with specialism in ports management, ship maintenance and operation, and wider maritime services – and its growing importance to the national economy. Maritime now contributes some 4.6 percent of Dubai's total GDP (equivalent to 14.4 billion AED), while more than 75,000 new job opportunities have been created in the sector over the past two years.
"A strong maritime Dubai is good news for the shipping world," explained His
Excellency Sultan Ahmed bin Sulayem
, Chairman of Dubai Ports,
Customs
, and Free Zones Corporation, Chairman of DMCA. "We offer a key regional gateway for international traders, supported by modern infrastructure, an excellent business environment and an established framework of regulations and best practices.
"Nor-Shipping, which attracts around 50,000 high quality international delegates over a week long program of events, is the ideal platform to showcase Dubai and take a regional success story worldwide."
DMCA said it sees clear economic potential in taking Dubai to Nor-Shipping, a key biannual event in the international shipping calendar, as explained by H.E. Sultan Ahmed bin Sulayem, "Norway is an important maritime trading partner for Dubai and the UAE, and our participation in Nor-Shipping illustrates the extent to which we value that relationship. It also showcases Dubai's advantages to key international target audiences, such as leading shipowners, suppliers, service providers and members of the media," he noted.
His Excellency Sten Anders Berge, The Norwegian Ambassador to the United Arab Emirates, shares H.E. Sultan Ahmed bin Sulayem's opinion about the value of the relationship between the two nations, commenting, "Dubai and Norway are natural maritime partners. Dubai has established a vibrant maritime centre and a key regional hub,
while Norway
is a leading shipping nation with operations worldwide. By working together our maritime enterprises can support and strengthen one another, while delivering competitive benefits to the industry as a whole."
Nor-Shipping takes place from June 2-55, with the main exhibition housed in Norway's largest meeting venue, the 39,000 sqm exhibition hall in Lillestrøm, and events taking place across Oslo itself. DCMA's invitation-only banquet will be held beside the prestigious Astrup Fearnley Museum on the Nor-Shipping Island, Oslo, on Wednesday, June 3.