Wilhelmsen Hosts Forum at Nor-Shipping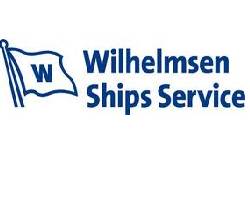 World-leading ships service company Wilhelmsen Ships Service (WSS) will play a significant role in Nor-shipping 2011 this week, as Oslo welcomes the international maritime world to what looks set to be a record-breaking event, with over 1,100 exhibitors and 34,000 visitors expected.

As a one of the main sponsors of Nor-shipping, Wilhelmsen Ships Service will use the four day event to spread its knowledge and expertise to visitors, customers and the media as it hosts a specialist industry forum for invited guests.

The Wilhelmsen Ships Service MaritimExperts Forum will take place on Thursday 26 May on the WSS stand (E03 -06) from 1030 – 1200 and will focus on key trends affecting the maritime industry. Senior Executives from WSS will make presentations on the following key topics:

• Ships agency and its role improving operational efficiency in a recovering global economy.
• The rental of safety products regulated by annual service inspections.
• Project Cargo Management – the way forward.

Product experts and key executives from Wilhelmsen Ships Service will be on hand throughout the show and will be available to offer advice and expertise on all of the company's offers.

In addition to its presence at the show, WSS will host a stand at Nor-Shipping Campus, a city center event that will promote the Norwegian maritime industry to the general public, and also to students considering a maritime career. The stand will be hosted by young professionals from the company, who will be speaking about their career in shipping, as well as providing information about WSS's environmental concepts.

General Manager Norway, Inger-Lise Josefsen comments: "For the Wilh. Wilhelmsen Group, our 150 year anniversary is a proud achievement. We know that in order to grow and develop the company for another 150 years, we need to continue to attract skilled individuals and continue to market ourselves. Nor-shipping enables us to do that."

Focusing on Nor-shipping's 'Brazil Day' which will be held on 25 May, Ms Josefsen continued: "WSS Norway's largest potential for growth is within the offshore and supply sector. Brazil is a growing market for us with a significant Norwegian presence. We are now looking to partner with our customers to grow business there and other areas for mutual benefit."

Wilhelmsen Ships Service supplies regulatory products and services as well as Unitor marine products, Nalfleet marine chemicals, global maritime logistics and ships agency services.
Source: Wilhelmsen Ships Service