Northrop Grumman $635M Contract for Subs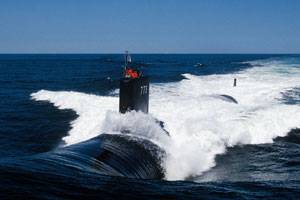 The U.S. Navy has awarded Northrop Grumman Corporation (NYSE:NOC) a $635m cost plus fixed-fee/level of effort contract for engineering, design and modernization support of new construction, operational and decommissioning submarines.

The company's Shipbuilding sector in Newport News, Va., is the prime contractor for the work on both the Los Angeles-class and Seawolf-class submarines which includes technical support; management of technical manuals and drawings; and design efforts to support modernization of the ships. Work on the contract is scheduled to conclude in 2014.

Planning and engineering for upgrade modifications and modernization is part of an attack submarine's 33-year life. Northrop Grumman Shipbuilding is the design agent and planning yard for the Los Angeles class and the lead design and co-planning yard for the Seawolf-class submarines.