Northrop Grumman Names VP & CAO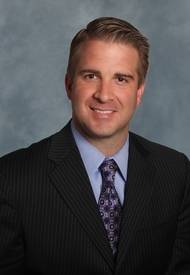 Northrop Grumman Corporation has announced that its board of directors has elected Kenneth L. Bedingfield corporate vice president, controller and chief accounting officer, effective in 2012.
He will initially join the company on Nov. 28, 2011, as a corporate vice president reporting to James F. Palmer, corporate vice president and chief financial officer. He will assume the duties of controller and chief accounting officer after the company files its 2011 annual report. Kenneth N. Heintz, the company's current controller and chief accounting officer, will retire from the company in 2012.
In his role as controller and chief accounting officer, Bedingfield will serve as a key financial advisor to senior management and the audit committee of the board of directors. He will lead all aspects of corporate accounting operations including maintenance and enforcement of corporate accounting policies and procedures in accordance with Generally Accepted Accounting Principles (GAAP) and Securities and Exchange Commission (SEC) requirements, ensuring the integrity of the company's financial data and reporting. He will also ensure appropriate accounting practices and strong internal controls over financial reporting and provide critical accountability for operational finance leadership across the company.
Bedingfield comes to Northrop Grumman with more than 17 years of management and accounting experience with KPMG LLP, most recently as the national client leader of its U.S. Aerospace and Defense audit practice. He has been an audit partner with KPMG since 2005, has led the company's audit team for a large U.S. aerospace company and has served as the lead partner for VeriSign, an international public company. He has extensive experience in all aspects of SEC rules and regulations and financial reporting.