Northwest America Ports Release (Draft) 2013 Clean Air Strategy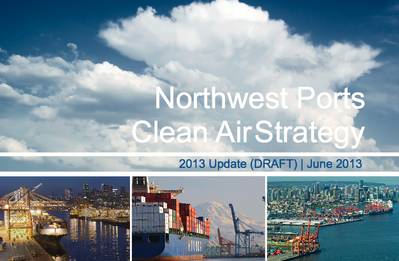 The Port of Seattle, along with the Port of Tacoma and Port Metro Vancouver, implemented the first international ports clean air program in 2008, & now releases their DRAFT 2013 strategy.
Agency partners include U.S. Environmental Protection Agency, Puget Sound Clean Air Agency (PSCAA), Washington Department of Ecology, and Environment Canada.

Named the Northwest Ports Clean Air Strategy, this collaborative program seeks to:

• Reduce maritime and port-related air quality impacts on human health, the environment, and the economy
• Reduce contribution to climate change through co-benefits associated with reducing air quality impacts
• Help the Georgia Basin/Puget Sound Airshed continue to meet air quality standards and objectives

Read the 2013 DRAFT Strategy here.