Oakley Buys Two Maritime e-Learning Biz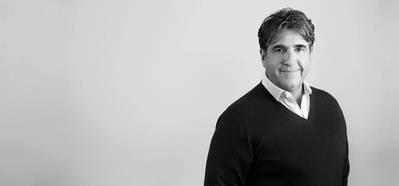 Oakley Capital Investments Ltd has acquired majority stakes in two maritime e-learning providers from Norwegian private equity firm Herkules Private Equity Fund IV and US satellite company KVH Industries.

Oakley, the private equity investment company contributed GBP25 million, through its Oakley Capital IV fund to buy the stakes in SG MidCo AS, also known as Seagull, and Videotel Marine Asia Ltd and Super Dragon Ltd, collectively known as Videotel.

Over the past 40 years, Videotel and Seagull have established themselves as the best-in-class providers of e-learning to the maritime sector globally. Every year they each provide over 10,000 ships and installations with comprehensive and up-to-date compliance, risk and safety training that ensures adherence to International Maritime Organisation requirements. In 2018, the two companies collectively generated $50 million of revenue.

The digital transformation taking place in the shipping industry, as well as the increasingly complex regulatory framework, offers a significant opportunity for e-Learning providers.

The management teams of Seagull and Videotel believe that this opportunity can be grasped most effectively by working together as a combined group. With both parties able to collaborate and share knowledge and resources, the two businesses will be able to provide their respective customers with a greater level of product and services.

Apart from an enhanced investment plan, there will be no immediate operational changes in either company except that Oscar Johansen, Chairman and Founder of Seagull, will take up the role of President of the combined group. Roger Ringstad and Raal Harris will continue to lead Seagull and Videotel, respectively.

This transaction continues Oakley's successful track record of investing in the maritime and education sectors.

Oakley previously invested in Headland Media, a provider of media and entertainment services to the offshore and shipping sectors, while its current investments include North Sails, the largest sail maker in the world; Inspired, one of the leading global premium schools groups; Career Partner Group, the fast-growing private university in Germany; Schülerhilfe, Europe's largest after-school tutoring business; and AMOS, one of the leading international business schools in France.

The acquisition of Videotel signed and completed simultaneously, whilst a gap of eight weeks was agreed between signing and completion of the acquisition of Seagull.

Peter Dubens, Managing Partner of Oakley Capital said: "We are delighted to be partnering with the management teams of Seagull and Videotel, two companies we have admired for many years. Both teams are exactly the type of highly-ambitious professionals we continually seek to back. We look forward to supporting them in their plans to invest in new content and technology solutions based on the wealth of internal expertise which can now be shared across the group."