New NMEA2000 AC Monitor from Offshore Systems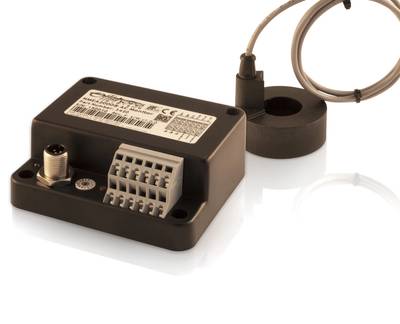 Offshore Systems has introduced an NMEA2000 AC Monitor to measure onboard AC voltage, current and frequency and report them over the vessel's NMEA2000 network.


The monitor is the latest addition to a range of vessel monitoring and control systems designed for the NMEA2000 network by Offshore Systems, and is certified to the NMEA2000 network standard.


The AC Monitor can typically measure AC sources such as shore power, generators and invertors. It can also measure the voltage and frequency on AC Bus Bar Systems. The immediate and up to date information can be read on any suitable data display unit at the helmsman's station or on the bridge where the unit connected to the network. The Monitor can also be configured to work without an external display.


The voltage sensing is by simple phase and neutral connection to the unit and current sensing is done by a state of the art AC current transformer placed around the conductor with no need to break the connection. It monitors AC voltage to 200 volts per phase and AC current from 0-200 amps per phase.


The AC Monitor has a blue LED that flashes as the unit transmits data over the network and a rotary device instance switch to allow local configuration and up to 16 units on a single network.


The unit is easy for boat builders to install. The connections to the sensors are made via boat builder preferred WAGO Cage Clamp terminals which allow either solid or multi-stranded wires from 0.08 to 2.5mm² to be connected quickly and securely. This is more secure than screw terminals which can vibrate loose over time.


The NMEA2000 AC Monitor is the latest in a series of products developed by Offshore systems to provide valuable data information and management to the consoles and bridges of yachts ensuring that skippers can have complete control of their onboard systems via vessel monitoring and control systems designed for the NMEA2000.