Arctic Offshore Oil Project Joined by Norway's Kværner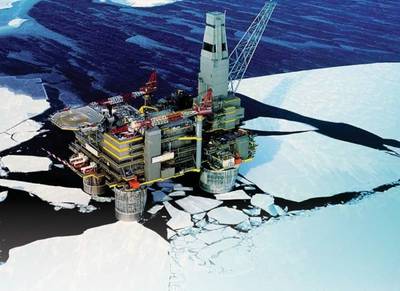 Engineering major Kværner will be a key player in the development of Rosneft and ExxonMobil's grand projects in the Kara Sea.

In the presence of President Vladimir Putin, the leaders of Rosneft and ExxonMobil announce the name of the company, which will be responsible for concepts, design and ultimately the construction of a specialized platform for the two companies' three major projects in the Kara Sea.

The company chosen is the Vostco Yard, the far eastern yard with experiences from the Sakhalin offshore projects. Vostco will work closely together with Kværner in the project, a press release from Rosneft informs Barents Observer.

The platform to be built will be designed for drilling at 60 meter depths. The unit will have to be able to get installed on the seabed for drilling and subsequently refloated and moved to other drilling sites, Rosneft says. It will designed for for the extreme Arctic conditions of the area.

The Vostco Yard is located in Russia's Far East on the coast of the Sea of Japan. It was involved in the construction of modules for the Sakhalin projects, and has consequently working experiences with both Rosneft and ExxonMobil.

The Norwegian engineering company Kværner is a specialised engineering, procurement and construction company with long experience from the Norwegian shelf, as well as a number of international projects. It has also long experiences from working in Russia and has three offices in the country.

The deal was signed by Rosneft President Igor Sechin, president of ExxonMobil Stephen M. Greenlee, and Alexey Kozhemyakov, CEO of Vostochniy Offshore Structures Construction Yard.