OPEX Sees Opportunity for Growth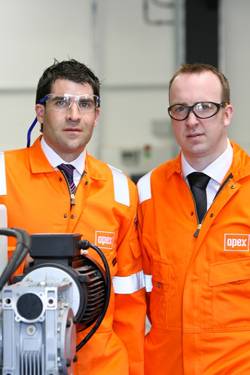 Aberdeen-based Operational Excellence (OPEX) Group Ltd, a company that serves the oil and gas industry, has won new business worth more than £500,000 ($791,700) in the last month and is targeting turnover exceeding £1 million (nearly $1.6 million) in its first year of trading.

The company was inaugurated in August 2010 after receiving a seven-figure commitment from entrepreneurial investment company Enerco Venture. OPEX is working with a range of international oil and gas companies, including locally-based Premier Oil and Talisman Energy.

In addition to maintenance services, OPEX also offers technology that enables operators to visualize how their topsides are being operated and maintained.

Enerco Venture was formed by Jamie Bennett in 2010 to encourage the next generation of oil and gas entrepreneurs and its commitment to OPEX was the company's first deal.