Wärtsilä to Optimize GasLog's LNG Carriers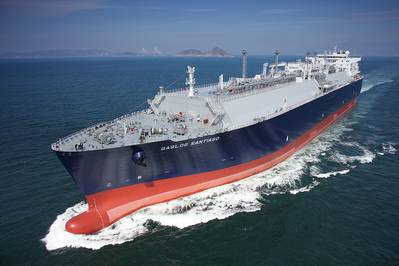 Wärtsilä informs it has signed a maintenance agreement with the GasLog LNG Services Limited that aims to ensure the reliability of operation of GasLog's seven LNG carriers, each having a cargo capacity of 155,000 cbm.
According to Wärtsilä, the demand for predictive analytics and
advisory services
is increasing. By analyzing the data collected from GasLog's vessels, Wärtsilä said it is able to provide valuable information regarding the condition of the equipment, which enables GasLog to optimize maintenance and asset performance.
Utilization of the data collected via satellite allows GasLog to maximize intervals between maintenance periods, streamline logistics for spare part deliveries and ensure that main generating engines are operating optimally thereby lowering operating costs and minimizing fuel consumption. This will assist GasLog in ensuring minimal emissions and as such, lowering the environmental impact.
The range of services offered to GasLog under this agreement includes proactive condition based maintenance, maintenance management services, performance monitoring and remote online support that enhances the safe and reliable operation of GasLog's vessels. Workshop services for all 28 Wärtsilä 50DF dual-fuel engines are covered by the agreement as well.
Miltos Zisis, Fleet Manager from GasLog , said, "We have been extremely pleased with Wärtsilä's cooperation and are happy to expand the agreement to cover these LNG vessels. We are certain that both GasLog and our customers can benefit from optimized availability, increased lifecycle efficiency and in turn, reduced operating costs. We believe that Wärtsilä's technology, global presence and local support will help us to achieve these efficiencies and will ensure that we can continue to meet our aim of first class customer-service in the chartering of GasLog Vessels."
"By working closely together [with GasLog] we can fully utilize the benefits that increased online services will bring to the optimization of marine maintenance services," said Yiannis Christopoulos, Service Unit Director,
Greece
and
Cyprus
, from Wärtsilä. "For example, with remote online support, the crew can keep the operational performance of the engines at optimal levels, thus increasing the efficiency of these vessels, no matter where in the world they are operating."
The agreement was signed in the first quarter of 2015, and its duration is from three to five years.