Noreq Orders Worth $3.5M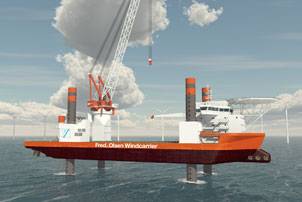 Noreq AS has seen several new contracts signed, worth a total of $3.5m, in the last few weeks. In addition to the size of these contracts Noreq is happy to announce that we have managed to enter new important markets.

The company said:

Korea
- We have won a contract of enormous importance with world's biggest shipyard, Hyundai, in Korea. This is really a milestone for Noreq, and shows that the development of our new davit system has been a right initiative. Hyundai has ordered four lifeboats and four sets with rig davits. They are part of the SHWE project, a platform that will produce gas for Myanmar, informs Styrk Bekkenes.
This is Noreq's very first order in Korea.
- There is no doubt that this is something big, and with this first step in the Korean market, we have reasons to believe in new orders from that area. The sales of davits show that we have made the right decision when we decided to develop this new davit concept. The special thing with these davits is that all components are built-in, in contrast to other davits. We are the only company that deliver these types of davits, said managing director, Styrk Bekkenes.

Fred Olsen
In addition to the contract with Hyundai, Noreq signed this week a contract in connection with Fred Olsen's new project called Wind Carrier. In this project Noreq will supply lifeboats, two NPD 10500 davits and one fast rescue boat, for 2 ships. The company Lamprell Energy will build the ships for Fred Olsen, in Dubai. These ships will contribute to make the installation of offshore wind turbines more effective. According to the plans, the new ships will also reduce the total cost of offshore wind parks. Also in this case, Noreq for the first time supplied davits to jack-up ships that will operate in the North Sea for the wind energy industry.

The above-mentioned orders are the two largest that have been placed lately, and in addition, there have been agreements in the last weeks for deliveries to Australia, Holland, Malaysia and Singapore.
The company has never had before so many orders in such a short period, said Bekkenes.