Intelsat, Kymeta Enter Satellite Tech Partnership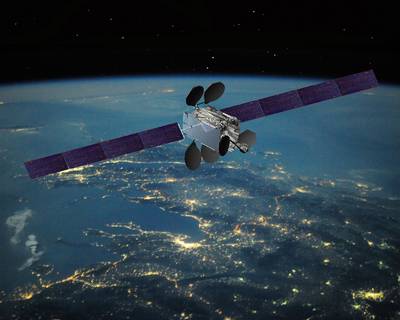 Intelsat S.A. and Kymeta Corporation today announced an agreement to design and produce flat, electronically steerable, Ku-band satellite antenna solutions for the Intelsat EpicNG high throughput satellite (HTS) platform. The first Intelsat EpicNG satellite is expected to launch in late 2015.
Kymeta's flat and thin satellite tracking antennas will be designed to work with Intelsat's satellite fleet, providing connectivity in sectors for which traditional antennas are not currently practical or feasible, including the maritime industry. The companies expressed hope that the technology will open new verticals, such as the Internet of Things (IoT), machine-to-machine (M2M) and ground transportation, which are expected to experience significant demand over the next decade.
"Intelsat's ubiquitous, global telecommunications infrastructure is able to deliver broadband or narrow band communications virtually anywhere on the earth's surface," said Stephen Spengler, Intelsat's Deputy Chief Executive Officer. Spengler said the company's investment in new, metamaterials-based ground technology will simplify access to the company's satellites and open new markets.
"This agreement and the resulting Ku-band antenna solutions will create new opportunities for mobility and machine-to-machine telecom applications across a variety of verticals and further our vision of enabling lower cost, high-speed satellite internet connectivity anywhere in the world," said Dr. Nathan Kundtz, Kymeta's President and Chief Technology Officer.