Odfjell Strategic Partnership with Lindsay Goldberg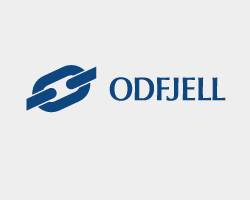 With reference to the stock exchange announcement 13 December 2010 in which Odfjell announced a process to evaluate strategic alternatives for its Rotterdam tank terminal, the Company today informs that it has entered into a letter of intent to form a strategic partnership with affiliates of US-based private equity firm Lindsay Goldberg LLC. The selection of Lindsay Goldberg follows a careful review and discussions with various interested parties.

According to the proposed transaction, it is the intention that Lindsay Goldberg will acquire a 49% interest in each of Odfjell's tank terminals in Rotterdam and Houston as well as in its greenfield project in Charleston. Odfjell will retain a 51% ownership stake. Lindsay Goldberg would furthermore become Odfjell's partner in developing new business in the European and North American tank terminal markets.

Odfjell sees strong growth opportunities in both Europe and North America. The purpose with the proposed partnership therefore, will be to capitalize on these opportunities by establishing a strong platform for further investments and consolidation.

Odfjell considers Lindsay Goldberg a strong and reliable long-term partner who can help fund its ambitious growth plans and provide strategic insight into the energy infrastructure industry. Lindsay Goldberg manages approximately $10 billion of equity capital and is active in Europe through Oslo-based Lindsay Goldberg Nordic and Düsseldorf-based Lindsay Goldberg Vogel.

President and CEO of Odfjell, Jan A. Hammer, says:
"Lindsay Goldberg is a strong financial investor with a long-term approach to developing businesses and creating value. The firm has extensive experience within the energy infrastructure industry in addition to strong financial backing. Odfjell believes that the proposed partnership will be well positioned to secure further growth and enhance value for Odfjell's shareholders."

The letter of intent contemplates a transaction that values Odfjell's assets at approximately 10x EBITDA. In addition, immediately after closing the parties intend to invest EUR 25 million as new equity into Odfjell Terminals (Rotterdam) to facilitate the Company's capacity expansion plans. The proposed transaction is subject to confirmatory due diligence, negotiation and execution of definitive documentation and customary closing conditions.

DnB NOR Markets is acting as financial advisor to Odfjell as part of the proposed transaction.

Odfjell SE is a leading participant in the global market of seaborne transportation and storage of chemicals and other speciality bulk liquids. The Odfjell fleet comprises about 85 ships, trading both globally and regionally. The tank terminal division consists of nine fully or partially owned tank terminals and 12 associated tank terminals strategically located. Odfjell is headquartered in Bergen, Norway and has more than 20 offices worldwide. Odfjell has about 3,800 employees and annual gross revenue of about USD 1.2 billion.

Source: ODFJELL