GofM Rig Incident: BSEE Permission Sought to Drill Relief Well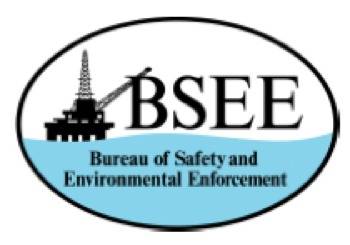 Latest news is that the flow of natural gas under pressure has stopped and BSEE informs that work continues to secure the well, and all options are being considered for the most efficient and safe path forward.
The gas flow was feeding the rig fire, which has decreased to a small flame. The rig and natural gas well are located 55 miles offshore Louisiana in a water depth of 154 feet.
Owners of the rig, Walter, have submitted to BSEE an application for a permit to drill a relief well, which includes proposals for the cement and casing programs. BSEE engineers are currently evaluating the permit, and BSEE continues to review and approve all operational plans and procedures related to the response.

There are currently firefighting and other marine vessels on site involving personnel from Walter, Hercules, Wild Well Control, other professional engineering contractors, and relevant federal agencies. At present, response personnel are conducting aerial observations and monitoring the situation.

The 225-foot Coast Guard Cutter Cypress is onsite to assess the situation and enforce the 500-meter security zone around the rig.

Preliminary visual inspection of the area this morning indicated that the structural integrity of the rig remains intact. A slight sheen was detected on the water's surface and is dissipating quickly. Air and gas monitoring equipment is being deployed around the perimeter of the well location to help ensure operations to secure the well remain safe.