'Seaman Guard Ohio' Personnel: Latest Update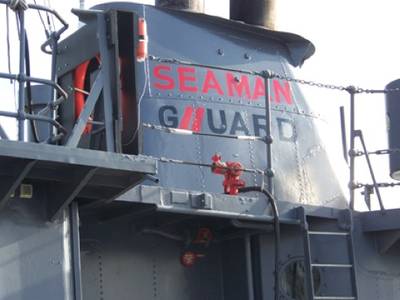 According to the the Mission to Seafarers, families of anti-piracy vessel 'MV Seaman Guard Ohio' personnel being held in India have said that the British lawyers representing the men were dismissed ahead of the upcoming bail hearing. Family members have also launched an appeal for financial help.

Global maritime charity organization the Mission to Seafarers is helping crew members and their families and informs it is now in touch with the Indian legal team in an attempt to get clarity around what this might mean for the men.

The families of the men have added that they have decided to launch a fighting fund to help support their loved ones in prison, and the Mission to Seafarers is going to help manage and supervise the fund-raising campaign, via the JustGiving website.
Andrew Wright, Secretary General, The Mission to Seafarers, said: "These men have now been held for over five months and these issues need urgent resolution. We have set up a mechanism to enable families to fundraise in support of the imprisoned men.

Yvonne MacHugh, partner of [detained crew member] Billy Irving said: "The families are devastated that we have lost the advice of Ince Law, one of the most prestigious marine law companies in the world, to help us. We are trying to find out what has happened today. The bail hearing is set for Thursday or Friday this week, and we are hoping that the men will still be freed, but we are now very aware that the legal team is much reduced. There are still lawyers working in India on the case, so we just have to hope that this will not affect the outcome this week."
(Owners of the vessel, Advanfort, states on its web page that the bail hearing of AdvanFort-35 was pushed through as scheduled in Tuticorin. Ruling will be handed down on March 20, 2014. Acting President Al Farajallah expressed optimism that AdvanFort-35 will finally be released. He also affirmed the company's full support for the crew).

To donate visit JustGiving at: http://bit.ly/1j1wVAo