GAC India Opens Pipavav Office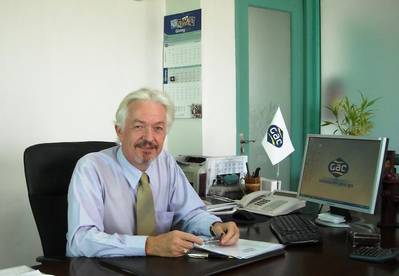 Branch will coordinate support for Mumbai High oil field.


GAC India has opened a new office in Pipavav to cater to the needs of the growing number of vessels calling at the port and principals using it as a base for operations in the Mumbai High oil field, off the country's west coast. With this expansion, GAC has a total of 27 offices in 22 locations across India. The new office at the Gujurati port is fully licensed, equipped and manned to provide a wide range of ship agency services and to handle cargo shipments, spare parts, customs clearance, and much more. Previously, GAC's Jamnager office covered the operations at Pipavav, but growing numbers of ships calling at both ports led to the opening of the new office.

Primarily a bulk cargo port, Pipavav has diversified with the addition of a container terminal handling exports from Delhi and North India, and the LPG Terminal serving Mumbai High oil field. India's oldest and largest developed oil field, Mumbai High, has seen its production figures decrease over the past few years. However, there are renewed drilling activities in the 25-year-old field recently, and new technology and drilling techniques are expected to give it a second lease of life.

The contact details for the new GAC office are:

GAC SHIPPING (INDIA) PVT LTD.
No. 213 Rajmandir User Complex
Pipavav Port - 365 560
Taluk - Rajula
Dist - Amreli
Gujarat
Tel : 91 73599 67288
E-mail: ops.pipavav@gac.com