Posidonia 2010: East Eyes Opportunity in West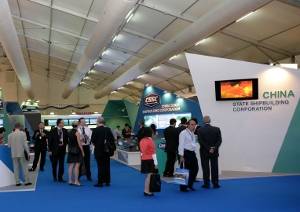 Traditional and emerging maritime markets from Asia look set to firm their grip on world shipping through an all-time record participation at, the world's most prestigious

"The recent spate of new-building orders from Greek ship-owners is a tangible sign of recovery and has reignited the interest of Asia's traditional shipbuilding superpowers Korea, Japan and China, who will field their biggest ever participation at Posidonia this year," said Theodore Vokos, Project Manager, Posidonia Exhibitions S.A., the organizers of Posidonia 2010. The trade shipping event will be held for the 22nd time in Greece, June 7th to 11th at the Hellenikon Exhibition Centre.

"India's ascendance as a world shipbuilding force is another contributing factor to Asia's undisputed leadership in the shipbuilding industry. The country's first ever national Pavilion at Posidonia serves as a reminder of India's great ambitions and aspirations to be perceived as a key shipbuilding nation and services provider to the international maritime scene," he said.

India will make its Posidonia debut with a 300 sqm Pavilion of the Shipyards Association of India. The committed Far East presence at Posidonia 2010 is already 45 percent larger compared with the 2008 Exhibition bringing the total floor space of Asian participation up to 3,166 sqm, an increase of 1,000 sqm from two years ago. Korea will display its biggest ever Posidonia exhibitor participation, with KOSHIPA and KOMEA creating an impressive Korean Pavilion. Equally important is the increased stand alone presence of their major shipyards, which will include STX Business Group, Sungdong Shipbuilding & Marine Engineering Co Ltd and SPP Shipbuilding Co LTD.