New Online Tool Links PMSCs with Potential Clients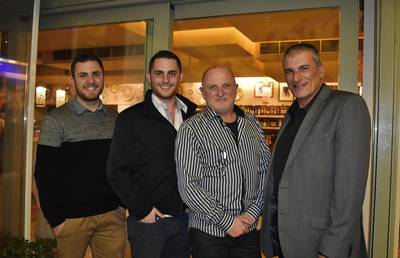 Ship owners and managers now have the chance to choose the most cost-effective private maritime security company (PMSC) to protect their ships via a new online tool launched Monday.
The online program, known as Marsec Manager, is the brainchild of Bastion International, a maritime security brokerage company offering cost-effective security solutions to shipping companies from some of the best providers in the industry.
Marsec Manager enables users to compare different PMSCs in terms of pricing and what they can offer before deciding which security solution is best for them.
Family-run business Bastion International has already seen 25 PMSCs sign up to the service since opening the security side in November, with many more expressing interest. This was done to ensure that shipping companies can begin trading on the platform immediately when they create their accounts. It is now going live to enable shipping companies to access their profiles to help them towards choosing the best security solution every time.
The program can be easily navigated by a shipping company looking for a PMSC via the central dashboard. Users can access the PMSC's profile, see biographies on the company's security team members, request a quote or send them a message. When the security company logs in, it can see any requests for quotes it has received, as well as track the progress of previous quotes. The integrated calendar also monitors embarkations and disembarkations of armed guards for all companies individually. User accounts for other members of the business to access the program may be created also.
The free online tool also offers the important feature of privacy on all negotiations. PMSCs are not able to view competitors' profiles and pricing, while contact through the messaging system may only be initiated by the shipping user to avoid companies receiving a number of offers or promotional messages each day. The program is also easy to use for both shipping companies and participating PMSCs.
A detailed notification list keeps users up to date on their accounts at all times. Security companies will be instantly notified when they receive a request for a quote by email with the same applying for shipping companies when quotations are received in return.
The website is available across all web browsers and is also available on tablets. A mobile version is currently in development.