Delta 80 IPS Powerboat's Fort Lauderdale Show Debut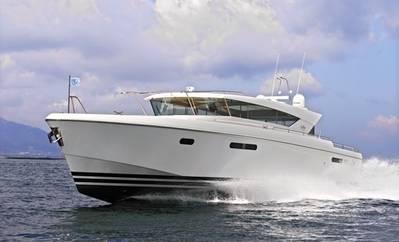 Fort Lauderdale International Boat Show, October 25-29, 2012, sees the debut of Swedish-built powerboat Delta 80 IPS.

Since its inception, Delta Powerboats has continuously developed new models and now they offer a current model portfolio of six boat models from 26 feet to 54 feet. In 2013, just in time for the10th anniversary of the company, the latest representative of modern Scandinavian boat-building will be presented – Delta 80 IPS.

The manufacturers say that the design and craftsmanship of this boat is characteristic of the entire Delta model program and it is imbued with sustainability. The aim is to build timeless boats that age beautifully and which can be trusted in any weather.

Fort Lauderdale, Florida, becomes the "Yachting Capital of the World" during the International Boat Show.

Show exhibits range from yacht builders and designers to exotic cars and brokerage yachts. A wide variety of boats and sea vessels will be on display including runabouts, sportfishers, high performance boats, center consoles, cabin cruisers, flats boats, skiffs, express cruisers, sailing yachts, motor yachts, bowriders, catamarans, ski boats, jet boats, trawlers, inflatables, canoes, and extraordinary superyachts.