New President of STX Finland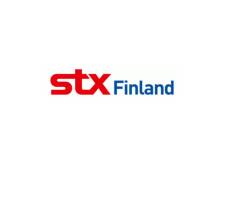 Juha Heikinheimo has resigned from the position as President of STX Finland Oy. He will be replaced by Su-Jou Kim, who currently holds the position as Chairman of STX Finland. Su-Jou Kim will be temporary acting President of STX Finland.

Despite significant improvements during the last few months, STX Finland is going through very challenging times - in particular at the Turku shipyard - following the delivery of the "Allure of the Seas" in October 2010.

Compared with its high shipbuilding capacity for cruise ships, STX Finland and the Turku shipyard have not been successful in getting new orders. The main task for the new President will therefore be to secure new orders and gradually restore the activity level of STX Finland. Mr Kim will be supported by a commit-ted and experienced management team in these efforts. In the last few months STX Finland has seen significant improvements to its productivity and cost structure. These efforts will be accelerated and further strengthened to improve the competitiveness of STX Finland.

The new President of STX Finland says: "My objective is that STX Finland shall again be in a position to build and deliver the world's most magnificent cruise vessels - and exceed the clients' expectations when it comes to quality, innovation, reliability and deliverability."

Su-Jou Kim (b.1956) has gained significant experience from STX Finland and STX Europe during the last few years. He currently also holds the position as CEO of STX Europe AS (parent company of STX Finland) and Chairman of STX Finland Oy. Mr Kim has held various management positions within the STX Business Group, including in shipbuilding and international business development. He has a degree in mechanical engineering from Seoul National University.

Source: STX Finland