IMCA Induct New President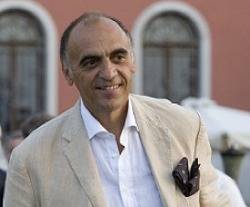 Massimo Fontolan, of Saipem Ltd., takes on the role of President of the International Marine Contractors Association (IMCA).
Mr. Fontolan is currently Vice President Commercial, North Atlantic and Arctic at Saipem Ltd. In addition to becoming President of IMCA, he also becomes Chairman of the association's Overall Management Committee (OMC), having served as Vice President of IMCA for the past two years.
He is a Civil Engineer with a degree in hydromechanics and quick to point out the important experience he has gained from two of the "most important management schools" as an ex-rugby player and a keen sailor. His career began with Tecnomare S.P.A. in 1983 in his native Venice; he worked in marine technologies with them until 1999. In 2000 he joined Sonsub, part of the Saipem Group, working as Managing Director in Aberdeen, Stavanger, and Venice. He took on his current role at Saipem Ltd in 2010.

"We are delighted to welcome Massimo as our President and OMC Chairman for the next two years," says Chris Charman, Chief Executive of IMCA. "Massimo has a comprehensive role at Saipem, where he is responsible for the development and implementation of strategic business plans in the subsea, fixed facilities and offshore wind farm markets. In addition he analyses acquisition targets and potential industrial partners, with the result that he is extraordinarily well qualified to be our President. I am greatly looking forward to working with him, and our new Vice President who will come from Technip."

IMCA is an international association with well over 850 members in 60 countries, as at September 2011, representing offshore, marine and underwater engineering companies. IMCA has four technical divisions, covering marine/specialist vessel operations, offshore diving, hydrographic survey and remote systems and ROVs, plus geographic sections for the Asia-Pacific, South America, Europe & Africa, Middle East & India and Central & North America regions.