GoM FPO Vessel Emergency Production Shut-In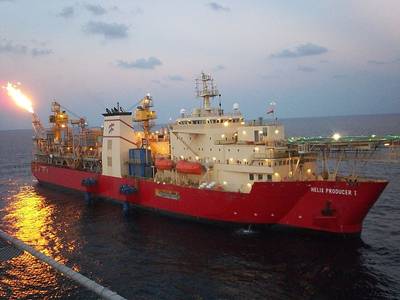 The Bureau of Safety and Environmental Enforcement (BSEE) informs it is responding to a report of an emergency disconnect and production shut-in onboard the Helix Producer 1 located approximately 100 miles southwest of Houma, La.

The offshore oil and gas operator, Energy Resources Technology Gulf of Mexico, LLC (ERT)/Talos reported to BSEE that the facility experienced an electrical black-out at approximately 1:45 p.m. CDT. ERT performed an emergency disconnect of the transfer system buoy. A buoy release causes a full production shut-in. As a result of this shut-in and by design a small amount of hydrocarbon (less than one gallon) was released.

Electrical power has been restored on the facility. Production from the facility remains shut-in. There are no reports of injuries to personnel. BSEE personnel will conduct an onsite inspection prior to production being re-established.

BSEE is coordinating with the Coast Guard on the investigation.

(Helix Producer 1 is a ship-shaped floating production and offloading vessel, converted from the ferry MV Karl Carstens. It has no storage capability).