Offshore Floating Production Market Update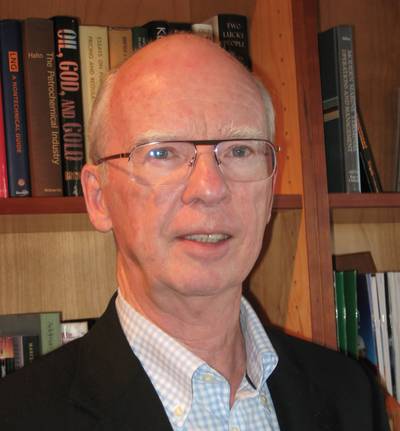 Currently, 320 oil/gas floating production units are now in service, on order or available for reuse on another field. FPSOs account for 65% of the existing systems, 76% of systems on order. Production semis, barges, spars and TLPs comprise the balance. Total oil/gas inventory is down two units since last month – two off-field FPSOs have been scrapped. Another 27 floating LNG processing systems are in service or on order. Liquefaction floaters account for 15%, regasification floaters 85%. No liquefaction floaters are yet in service – all four are on order. Total LNG inventory is down one unit since last month. A regas carrier used as an interim FSRU in Brazil has resumed trading following delivery of the permanent FSRU. In addition, 102 floating storage units are in service, on order or available. There has been a decrease of one unit since last month. An LNG carrier used in Chile as an interim storage unit has been replaced by permanent land storage tanks.

Production Floater Order Backlog
Sixty eight production floaters are currently on order. The figure includes 41 FPSOs, 13 other oil/gas production units and 14 LNG processing units. In the later are 4 floating liquefaction plants and 10 regasification terminals.
Current backlog includes an FPSO order placed in May.
TH Heavy Engineering received an EPCI contract + 7 year lease with 3 year option from JX Nippon to supply an FPSO for the Layang gas/condensate field offshore Sarawak. The lease day rate is $144,500 over the initial firm period of the lease.
The partially completed Deep Producer 1 will be used for the Layang project. This had been a speculative FPSO conversion contracted by FPSOcean with Dubai Drydocks in 2006. FPSOcean could not obtain a field contract, ran out of money and could not find a buyer for the unit – and in February 2009 filed for bankruptcy protection. Malaysia-based TH Heavy Eng. acquired the unit in October 2011 for $82.5m for use on marginal oilfields. Delivery of the 68 production floaters now on order is spread over the next five years. The units with delivery furthest out are the three final FPSOs in the eight serial hulls on order in Brazil, a TLP being designed for use in the GOM and an FLNG for use in Malaysia. These five units are scheduled for completion in 2018.

Backlog of Planned Floater Projects
In total 224 floating production projects are in various stages of planning as of beginning June 2014. Of these, 58% involve an FPSO, 14% another type oil/gas production floater, 22% liquefaction or regasification floater and 6% storage/offloading floater.
Brazil, Africa and SE Asia continue to be the major locations of floating production projects in the visible planning stage. We are tracking 44 projects in Brazil, 48 in Africa and 38 projects in SEA – 58% of the visible planned floating production projects worldwide.
Several large projects in Brazil will entail use of multiple production units. Development of the Libra complex, which is counted as one project, could require as many as 18 FPSOs. The Lula and Jupiter complexes could each require three to six FPSOs. So while Africa currently has greatest number of projects in the planning stage, Brazil clearly leads in number of future production units required. Around 14% of the 224 visible planned projects are likely to advance to the EPC contracting stage within the next 12 months. These near term projects typically have either entered the FEED phase, pre-qualification of floater contractors has been initiated or bidding/negotiation is in progress.
Another 50% of the visible projects are at a stage of development where the EPC contract for the production unit is likely within the next two to five years. The remaining projects are less advanced in planning, with the EPC contract likely five to 10 years out.
Near term projects vary significantly by region. Brazil will likely produce at least five major contract awards for FPSOs over the next year. Africa has three major FPSO contracts pending. SEA has eight contracts in the near term, mostly FSOs. The U.S. GOM will likely produce contracts for several FLNG export terminals and two major production floaters. The Mexican GOM will require two major FPSOs. Northern Europe will likely produce orders for several FSOs and a cylindrical FPSO. The Mediterranean will produce a major FPSO contract. A list of near term projects is provided on the following page, and for each project the likely lease/buy acquisition strategy and mooring system is indicated. Please note that the list is a snapshot as of beginning June. Information in the list changes as more details come available.

The Floater Forecast
At the beginning of each year we forecast the number of production floater orders likely over the next five years. The forecast is based on our analysis of (1) projects in the planning cycle that appear ready to move to the contracting stage and (2) future underlying market conditions that will impact the timing of the project investment decision. We have been making an annual five year forecast since the mid-1990s. Our forecast in 2014 anticipates orders for 104 to 150 production floaters between 2014 -2018. This is an average of approximately 20 to 30 production floater orders annually. As indicated below, the most likely forecast of orders is 25 to 30% greater than actual orders over previous five year periods. How does this forecast correspond with events over the past five months? Did we get it right so far?
Since January 2014 there have been orders for seven production floaters – fiive FPSOs, one gas/condensate production barge and one LNG regas barge. The five-month order pace equates to ~17 units on an annualized basis. So at the moment our forecast is higher than actual experience. Looking forward through the remainder of the year, at least a dozen of the production floaters listed appear ready to go to contract by the end of 2014. This would bring the 2014 orders to within the forecast range, though at the lower end of the forecast range.
But near term underlying market conditions have been trending a bit south. Energy companies have been reducing Capex budgets and unconventional oil projects are drawing investment resources from deepwater. This could delay some investment decisions and dampen production floater contracts over the next 6 to 12 months.

Breakdown of Planned Projects by
Location of Field
(As of June 1, 2014)

Project Location # of Projects
Africa 48
Brazil 44
SE Asia 38
GOM 22
No. Europe 22
Aust/NZ 16
Medit 10
SW Asia 10
Other 14
Total 224

IMA provides market analysis and strategic planning advice in the marine and offshore sectors. Over 40 years we have performed more than 350 business consulting assignments for 170+ clients in 40+ countries. We have assisted numerous shipbuilders, ship repair yards and manufacturers in forming a a plan of action to penetrate the offshore market. Our assignments have included advice on acquiring an FPSO contractor, forming an alliance to bid for large FPSO contracts, satisfying local content requirements and targeting unmet requirements through technology development.
t: 1 202 333 8501 / e: [email protected] / w: www.imastudies.com
(As published in the June 2014 edition of Maritime Reporter & Engineering News - http://magazines.marinelink.com/Magazines/MaritimeReporter)