NOAA's Catch Shares Program Yields Gains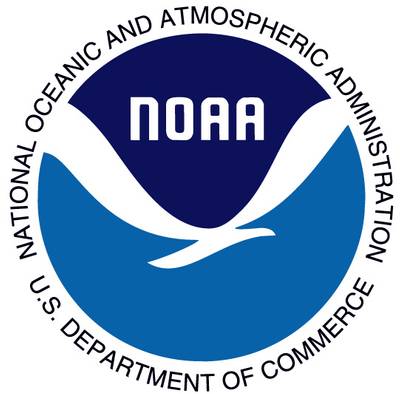 West Coast groundfish fleet sees higher revenue, lower bycatch in catch shares' first year.

West Coast commercial fishermen who trawl for whiting and other valuable groundfish saw their revenues and efficiency increase substantially over the last year under a new fishery management system known as catch shares, according to preliminary data from NOAA's Fisheries Service. Gross revenues increased in 2011 compared to the five-year average for the West Coast groundfish fleet, which targets either whiting or other groundfish. In the non-whiting fleet, revenue per vessel was up 34 percent, from an average of $216,000 over the previous five years to slightly more than $289,000 in 2011. October and December were particularly good months for the non-whiting fleet, with revenues about double the five-year average. The whiting fleet saw revenues climb even more, from about $273,000 on average over the last few years to $775,000 in 2011.

"We are very encouraged to see fishermen earning more for their catch and having more control over how they run their businesses under this new program," said Sam Rauch, acting NOAA assistant administrator for NOAA's Fisheries Service. "Well designed catch share programs can sustain fishermen, maintain and rebuild fisheries, and support fishing communities and vibrant working waterfronts."

The Pacific groundfish fleet supported the change to the new catch shares system, which took effect last year, after seven years of planning. Catch shares give individual fishermen more control by assigning each of them exclusive shares of a fleet-wide quota and letting them design their fishing operations in ways that work best for them. Under the older management system, in place since the mid-1970s, fishermen competed with each other in a race to catch fish as fast as possible – often during bad weather or less-than-favorable market conditions – before an overall quota was reached and the fishery was closed. Under the new management system, they can fish in safer weather, at more profitable times and fish in a more sustainable way, knowing that their shares cannot be caught by anyone else.

With the additional flexibility fishermen have gained, their choices about when and how to fish have led to their catching more target species and fewer of the fish they are trying to avoid because they have low populations or are unmarketable. For instance, in 2011, the non-whiting fleet retained the overwhelming majority of its catch and discarded only about five percent; in 2010, the discard rate was more than three times higher, at 17 percent.
"That shift in discards means greater fishing efficiency, more money for fishermen and fewer unwanted fish thrown back dead into the water," said Will Stelle, head of the NOAA Fisheries' Northwest Regional Office in Seattle. "That translates into better stock management and a more environmentally friendly fleet."

Lower catches of unwanted species is also positive for the fish stocks managers are trying to rebuild. Of almost all of the eight categories of rebuilding stocks, fishermen in the non-whiting fleet reduced their catch. For example, the catch of darkblotched rockfish fell from more than 287 metric tons in 2010 to less than 90 last year. The whiting population has low bycatch already, as it does not mix extensively with other fish species.

The change in management also means the commercial fleet has full-time, trained observers on board all vessels to tally the size, species makeup and location of harvests. Increased monitoring, whether through observers or other means, provides scientists and managers with more confidence that the catch limits they set give the most opportunities for fishing, while maintaining sustainable fish populations.For the first two years, costs for the observers in the Pacific groundfish fleet will be paid mainly by the government, with the fleet paying an increasing percentage of the costs in coming years.

The fisheries service's Northwest Region, in concert with the Pacific Fishery Management Council, manages commercial groundfish and salmon harvests in federal waters off the coasts of California, Oregon and Washington.
See the Northwest Region's website at http://www.nwr.noaa.gov/Groundfish-Halibut/Groundfish-Fishery-Management/Trawl-Program/ for more information on the West Coast groundfish catch shares program.