Scale of BC's LNG Terminal Plans Questioned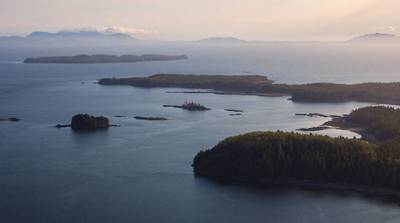 The British Columbia government has staked its future on natural gas exports, banking on a revenue windfall of at least $100-billion. Yet growing market pessimism and a sudden broadside from large gas consumers is casting fresh doubt on the planned scale of the emerging liquefied natural gas industry, reports the 'Financial Post'.
The Pacific Northwest LNG project, located on Lelu Island in the Port Edward district, will liquefy and export natural gas produced in northeastern British Columbia by Progress Energy Canada.

The province says it is on track to have three export facilities up and running on its northwest coast by 2020. Close to a baker's dozen LNG plants are proposed, but existing constraints — including the ability of companies to gather sufficient volumes of gas and convert them to recoverable reserves — could see just one facility operational by the end of the decade, report 'Financial Post', citing a new report by Calgary investment bank Peters & Co. Ltd.
Source: 'Financial Post'