Rábago, CG's New Asst. Commandant for Acquisition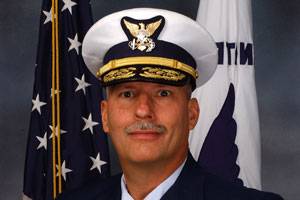 The U.S. Coast Guard named its new Assistant Commandant for Acquisition and its Chief Acquisition Officer June 15 and promoted that flag officer to rear admiral upper half.

The Coast Guard's newest two-star admiral is Rear Adm. Ronald J. Rábago, a 1978 graduate of the Coast Guard Academy. Rábago previously served as the Coast Guard Program Executive Officer and Director of Acquisition Programs since the establishment of the Acquisition Directorate July 13, 2007. Rábago's new duties include direction of all Coast Guard acquisition programs and related procurement management, contracting and research and development activities to support the service's $27 billion acquisition investment portfolio. That portfolio consists of 22 major acquisition projects which deliver the systems, products and services necessary for mission execution.

Rábago also served as the program executive officer for the Integrated Deepwater System, where he provided management oversight for all Coast Guard acquisition programs and projects, including Deepwater, and gained experience in managing the sustainment, modernization and recapitalization of surface, air, command and control, and logistics assets for the Coast Guard's missions.

Rábago's assignments include Director of Personnel Management here at Coast Guard Headquarters, Deputy Commander of the Maintenance and Logistics Command Atlantic, Norfolk, Va., Commanding Officer of the Coast Guard Yard, Baltimore, Chief of the 5th Coast Guard District's Law Enforcement Branch, Portsmouth, Va., Commanding Officer of the Coast Guard Cutter Tampa and Executive Officer of the Coast Guard Cutter Boutwell, among other tours. Rábago is also an experienced naval engineer and is certified as a Level III Program Manager.