Beam Receives $1m Order from MCN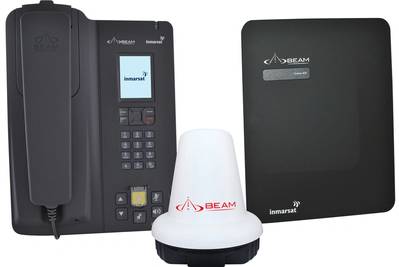 Beam Communications Pty Ltd, a wholly owned subsidiary of World Reach Limited, has entered into an agreement with Beijing Marine Communications & Navigation Company (MCN) for the supply of an initial $1M of Beam Inmarsat marine satellite terminals.

This initial order follows the trial and now acceptance of the Beam terminals after MCN committed in July 2012 to undertake a trial deploying 200 Beam Oceana 400 and Oceana 800 marine communications terminals on fishing vessels in China, using the Inmarsat FleetPhone Service. At the time, for commercial and competitive reasons, the customer's details could not be disclosed.

The terminals were specifically designed and manufactured by Beam to support the voice, data and tracking communications that take place over the Inmarsat satellite network via its "Fleetphone" maritime service. These terminals were launched to the global market in late 2011 to specifically target high-volume deployments in emerging satellite markets.

Delivery of the initial order, valued at $1m, will commence this quarter and be completed by 31st May 2013. At that time MCN will be required to make further commitments to Beam in order to maintain its exclusive right for distribution of the Beam product in China.