ESD Systems Recommended for Oil/Chemical Tankers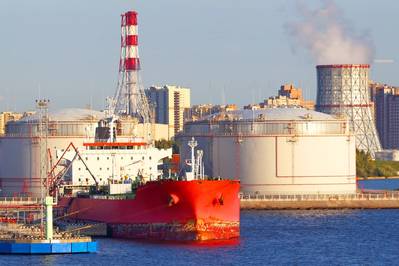 OCIMF and CDI release new information paper Linked Ship/Shore Emergency Shutdown Systems for Oil and Chemical Transfers.
The information paper, jointly released by CDI and OCIMF on April 21 recommends an Emergency Shutdown (ESD) connection that will link ship and terminal ESD systems, so that manual activation by the terminal or ship will stop cargo transfer operations.
"Linked ship/shore ESD systems have been a standard safety feature of LNG transfer operations for many years," said OCIMF Director
Captain Andrew Cassels
. "It has been a challenge for the oil and chemical industries to do the same, because there hasn't been a universally-accepted piece of equipment to achieve the required connection. This paper recommends a connection that should help terminals and vessels achieve that compatibility."
CDI's General Manager Captain
Howard Snaith agrees
: "The point of the ship/shore interface remains one of the most critical aspects of safe cargo operation. I strongly believe this paper will bring a lot of benefits to the industry both ashore and afloat in enhancing safety relating to that point of change in cargo custody transfer."
The information paper recommends an electrical umbilical incorporating five-pin twist connectors for universal adoption. It can be used to provide the connection at both onshore and offshore terminals.