Zodiac Recreational Acquired by OpenGate Capital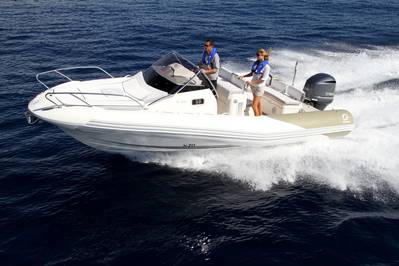 OpenGate Capital, LLC, a private investment and acquisition firm, acquires Zodiac Recreational from Zodiac Marine & Pool.

Zodiac Recreational designs, manufactures and distributes inflatable and Rigid Inflatable Boats (RIBs). Zodiac is a recognized brand in the nautical industry with an extensive range of products including RIBs, recreational tenders, inflatable boats, jet tenders, life rafts, and related boat accessories as well as two other branded lines of products, Bombard and Avon.

The acquisition of Zodiac Recreational included two other business units, stratospheric balloons and multi-layer insulation, both of which serve the aerospace industry. Zodiac Recreational employs 430 people throughout its main operations in France, Tunisia and the in the U.S., as well as its sales offices located in Spain, Italy, Germany, the United Kingdom and Canada.

Mr. Andrew Nikou, OpenGate Capital's founder, Managing Partner and CEO, stated, "Zodiac Recreational joins the OpenGate portfolio, our family of businesses, at an opportune time of disciplined growth and expansion. We continue to seek out businesses around the world that can benefit from our operational strategies, and Zodiac Recreational has all the characteristics and challenges that we see as opportunities for growth. We are confident that given the Zodiac brand heritage, extensive dealer network, and continued strong demand for the Company's product range, we can leverage these strengths to create a much stronger and vibrant business than ever before."

OpenGate Capital, LLC is a global private investment firm specializing in the acquisition and operation of businesses seeking revitalization through growth and operational improvements. The terms of the transaction were not disclosed.