UK Flagged MV Asian Glory Released by Pirates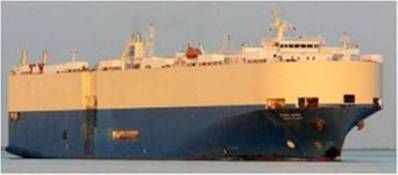 On 11 June 2010, a ransom drop was made to the pirate group holding the merchant vessel MV Asian Glory at anchor in the vicinity of Garacad on the eastern coast of Somalia.

The UK flagged MV Asian Glory, with deadweight of 13.363 metric tonnes, was hijacked late in the afternoon on the 1 January 2010 approximately 900 nautical miles north of the Seychelles and 600 miles east of the Somali coast.

The ship has a crew of 25 persons (8 Bulgarian, 10 Ukraines, 5 Indians, 2 Romanian).

The ship was transiting North West towards the International Recommended Transiting Corridor when she was hijacked.