Wärtsilä Reshuffles Two Top Managers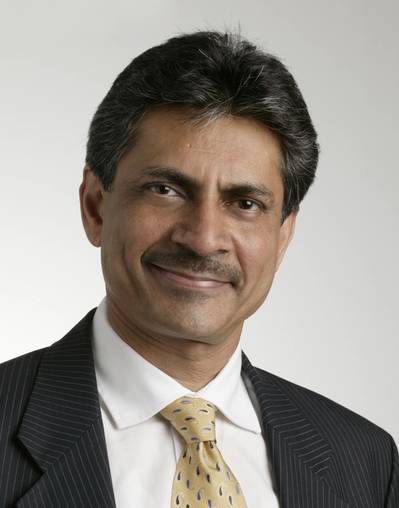 The following appointments have been made in the management inform Wärtsilä Corporation:

Mr Rakesh Sarin (59), B.Sc. (Eng.), has been appointed President of Power Plants, Executive Vice President and member of the Board of Management of Wärtsilä Corporation, effective 1 September 2014. In this position, he is responsible for Wärtsilä's Power Plants business globally, and will report to President & CEO Mr Björn Rosengren.

Mr Sarin joined Wärtsilä in 1998 with a background in downstream oil & gas sector. During the past 16 years he has held several managerial positions in Wärtsilä, including Vice President for sales & marketing of Power Plants globally based out of Helsinki. Since 2008 Mr Sarin has held a dual role as Vice President for Power Plants sales in Middle East, Asia and Australia, and Managing Director for Wärtsilä India.

Mr Vesa Riihimäki (48), M.Sc. (Eng.), who currently heads the Power Plants business, has been appointed Vice President, Wärtsilä Quality, effective 1 September 2014. He will be responsible for the quality of Wärtsilä's products, solutions and processes globally. In his new position Mr Riihimäki will report to Mr Pierpaolo Barbone, President, Services & Executive Vice President, Wärtsilä Corporation. He succeeds Mr Paolo Tonon, who leaves Wärtsilä to become Vice President, Head of Maritime Technology, at Maersk.

Mr Riihimäki joined Wärtsilä in 1992, and has gained extensive experience from project engineering, project management, and developing various technologies in Wärtsilä's portfolio. He has led the Power Plants business since 2009.

"These appointments mark our strong focus on customer-centricity and industry-leading quality. I am convinced that these changes support our targets for growth and profitability, and I am certain that Rakesh and Vesa have the perfect qualifications and experience for living up to the challenges ahead. I also want to thank Paolo for his outstanding work, and wish him the best of success in developing maritime technologies", says President and CEO Björn Rosengren.