Peterson Comments on Moseley' Resignation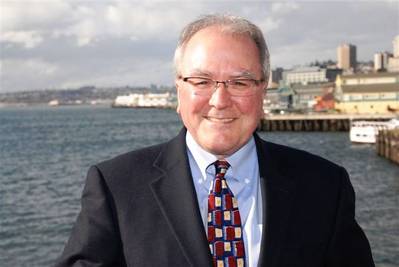 Washington Secretary of Transportation Lynn Peterson issued a statement regarding the resignation of Assistant Secretary for Washington State Ferries David Moseley. Peterson's comments are as follows.

After six years of service, Assistant Secretary for Washington State Ferries David Moseley has announced his plans to resign on April 15. David can be proud of his distinguished service at WSF and the many accomplishments he has made while at the helm of the ferry system. I thank him for his contributions and leadership in a position that has tremendous challenges and issues.

During his tenure, WSF began replacing the many aging boats in the fleet. Six new ferries, including three 64-car Kwa-Di-Tabil class ferries in operation, and now three new 144-car Olympic class are funded and being built, and will soon join the fleet. The new Tokitae ferry will be christened on March 20, and is scheduled to begin serving the Mukilteo/Clinton route in June.

Under David's watch, WSF has reached out to its customers with more than 450 meetings in ferry communities, provided weekly ferry activities emails, and implemented new online tools such as "Fleet Watch" and "Terminal Conditions" to help customers better plan their travel. With a successful implementation of a vehicle reservation system on three routes, WSF will expand the reservation system to the San Juan Island routes.

These are just a few of the many improvements that David can take pride in.

The Washington State Department of Transportation will begin a national search for a candidate to keep up the good work that David started.

We wish him the best in his future endeavors.