Robert Allan Celebrates 80 Years in Design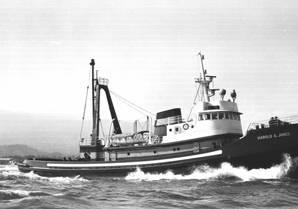 In May 2010, in conjunction with the presence of the International Tug & Salvage Conference in Vancouver, Robert Allan Ltd. will celebrate its 80th continuous year in business as an independent, privately held, consulting Naval Architecture firm. The firm will commemorate this significant milestone in its history with many of its local and international clients who will be attending the conference.

Robert Allan Ltd. is currently Canada's most senior Naval Architectural firm, and with 65 employees is one of the largest in the country. The company provides ship design and related consulting engineering services to an international client base for a wide range of commercial and government working vessels. It is a recognized world leader in the development of high-performance tugboat designs for tanker escort and LNG terminal support services. It is also the world's leading designer of major fireboats. Other significant project expertise involves the design of coastal and river tug-barge towing systems, offshore support vessels, crewboats, patrol craft, scientific research vessels, icebreakers, ferries and a wide array of unique specialized craft.