Rolls-Royce Appoint Ian Davis Chairman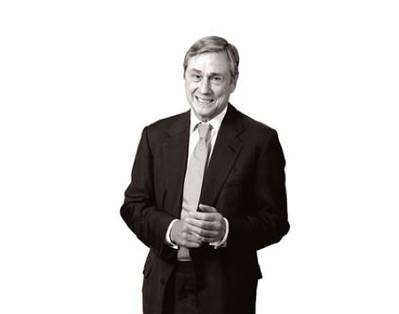 Rolls-Royce announce that Ian Davis will succeed Sir Simon Robertson as Chairman.
Mr. Davis will join the Board as a non-executive Director on 1 March 2013 and take over from Sir Simon at the conclusion of the Annual General Meeting on 2 May 2013.

Ian Davis spent more than thirty years with McKinsey & Company, including six as Chairman and Worldwide Managing Director. He serves, as a non-executive Director, on the Boards of BP and Johnson & Johnson and is a non-executive member of the Cabinet Office Board.

Sir Simon Robertson said: "It has been a privilege and pleasure to lead Rolls-Royce through eight years of continuous growth. This is an exceptional company with exceptional prospects. I would like to welcome Ian onto the Board. I am pleased to know I shall be succeeded by a man of his stature and international experience. I would like to thank my fellow Board members, the management and the wider Rolls-Royce team for their commitment and support."

Ian Davis said, "I am looking forward greatly to joining Rolls-Royce. Sir Simon has led the Board with distinction during the past eight years. I am extremely excited by the prospect of building on the firm foundations that have been laid".