Rolls-Royce Recognized For Innovative Ship Concept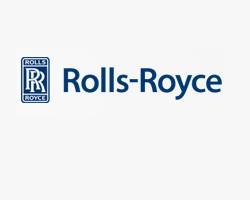 Rolls-Royce, the global power systems company, has received the "Next Generation Ship Award" for its Enviroship Concept. The winning ship design is for a short-sea general cargo vessel which integrates a highly efficient gas power and propulsion system with an innovative hull design to provide a significant reduction in emissions.

"We are pleased that our Enviroship Concept has been recognised by the maritime industry for its contribution to the ongoing development of environmentally friendly, fuel efficient ship designs," said John Paterson, President – Marine, Rolls-Royce. "By combining our industry leading Bergen C-Series gas engine with a Promas integrated rudder and propeller system, ship operators will experience a significant decrease in fuel consumption and greater operational efficiency. When incorporated within a highly innovative hull design, as shown on our Enviroship Concept, further efficiency gains can be achieved, and CO2 emissions reduced by more than 40%."

The concept is already being applied to a wide range of ship types including passenger vessels, chemical and product tankers, LNG/LPG tankers, bulk carriers, LNG bunkering vessels and superyachts.

The Next Generation Ship Award recognises the yard, ship designer or vessel owner with the most promising concept, which demonstrates both technological advances and could be at sea in the coming decade...
Source: Rolls-Royce