Hong to Take up New Role at Saltchuk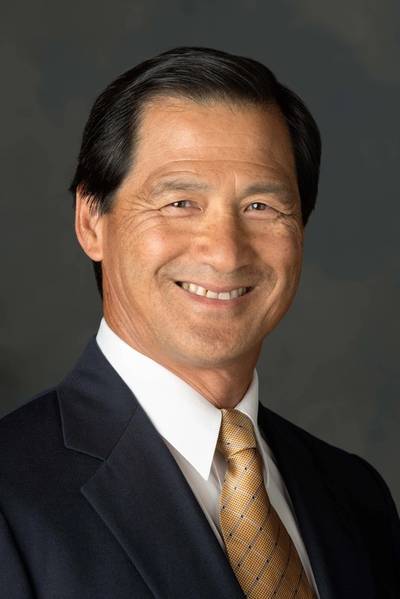 Young Brothers, Ltd president Glenn Hong will retire at the end of the year to undertake a new leadership role with parent company Saltchuk, focusing on Hawaii business initiatives effective January 1, 2018.
Hong began at Young Brothers in 1991 as vice president of
finance
and government affairs, coming from Hawaiian Electric Industries. In 1992, he assumed the presidency and immediately set to work to infuse the organization with a customer-driven mindset.
Hong joined the Saltchuk organization in 1999, when the company acquired Young Brothers and Hawaiian Tug & Barge from Hawaiian Electric Industries. In the next decade, Saltchuk added Hawaii Petroleum, Minit Stop and Ohana Fuels.
Under Hong's leadership, Young Brothers has undergone a fleet modernization initiative, and by the end of 2018 will have made capital investment of over $180 million in new vessels and shore-side equipment. These investments include four new large 11,700-ton capacity barges as well as a 5,600-ton multi-deck rollon/roll-off barge for vehicle transportation that is currently in service. In 2016, Young Brothers
commenced construction
of four new 6,000 HP
American-built tugs
that are slated to begin service in the middle of 2018.
Hong will soon shift his focus to represent Saltchuk's Hawaii operations and will remain based in Honolulu.
"I've deeply valued the opportunity to serve Hawaii by maintaining and even enhancing Young Brothers' 117+-year legacy as the leading shipping company connecting our island state," Hong said. "I look forward to pursuing a new role with Saltchuk and helping to support its family of companies in the islands."
Saltchuk president Tim Engle said, "Glenn is not only well-regarded within our organization, he is a valued and respected member of the Hawaii business community. We are grateful for his contributions at Young Brothers and are looking forward to his new role at Saltchuk."
Young Brothers has not yet named a successor for Hong, though Saltchuk said its marine services business, Foss Maritime, is expected to make an announcement in the coming months.
Foss Maritime president John Parrott recognized Hong's service and accomplishments: "We take this moment to honor Glenn – for his dedication, his deep employee, community and industry relationships, and for his keen commitment to cargo services within the most water-borne dependent state in the nation. He has been steadfast in his work with the tenets of balance and justice for customers, employees and investors."
View Maritime Reporter TV's interview with Glenn Hong
here
.