GPS Tracking Via Satellite Phone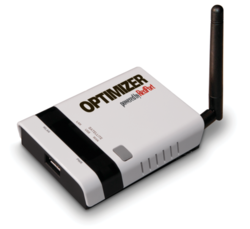 RedPort Global's Optimizer relays coordinates from any GPS-enabled satellite phone to track vessels or personnel virtually worldwide
RedPort Global, providers of marine satellite data, voice routers and services, launch GPS tracking service with the RedPort Optimizer. When connected to a GPS-enabled satellite phone or terminal, Optimizer works as a GPS Satellite Tracker , and can transmit the device's GPS location at user-defined intervals, working with select tracking services to let users view GPS locations online or input them directly into their existing tracking systems.
"Reliable, affordable GPS vessel tracking is a critical part of any vessel operations – from the smallest boat to the largest ship," said Dr. Luis Soltero, President and CTO of RedPort Global. "For users of GPS-enabled satellite phones and terminals, Optimizer is the simplest and most affordable to gain all of the benefits of GPS tracking with none of the cost and complexity so common in the tracking industry."
Optimizer comes wired for 12V power, making it perfect for marine use, and available options include 5-hour external battery supplies and 12V car power adapters, to accommodate vehicle or portable uses.
RedPort Optimizer also serves as a firewall and Wi-Fi hotspot for users of mobile satellite data service, providing access to accelerated email, web and weather data through virtually any satellite phone and computer or Apple iOS device, including the iPad.
The combination of tracking and accelerated satellite data services makes Optimizer particularly well suited for anyone seeking a complete satellite communications solution.