SCI Sets Its Sights on Scandinavia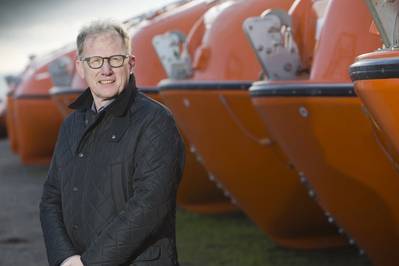 Survival Craft Inspectorate (SCI), a global provider of emergency marine evacuation systems, has appointed two new distributors as the business targets growth opportunities in Scandinavia.

SCI has agreed partnerships with Danish firms Hysafe and Hytek, both part of the Hytek Group. The companies will have sales and installation rights for SCI's Safelaunch lifeboat release and retrieval systems (LRRS), which comply with the latest Solas MSC.1 / Circ 1392 guidelines.

This latest agreement follows similar SCI announcements of partnerships in Holland, Belgium, Germany and Greece.

Jos Lems, SCI's Rotterdam-based Head of Global Sales, said, "We're delighted to have agreed partnerships with two industry-respected businesses in Hysafe and Hytek. We're confident these latest agreements will play a key role in ensuring we achieve our growth plans for the region."

Johnny Hauberg, Managing Director of Hytek, said, "This agreement is of benefit to both parties as we have added a highly regarded product to our business, which has an industry-wide reputation for quality and service. This partnership will directly benefit our customers, helping them to comply with the latest industry regulations."

Survival Craft Inspectorate's headquarters and manufacturing base is at Findon, just outside Aberdeen. SCI also has additional UK operations in Great Yarmouth and Stonehaven, where its Marine Training Academy is based.

The business also has operations in Florida, Houston and Louisiana in the United States, Canada, Norway, Holland, Singapore, Malaysia, Western Australia and Qatar. The company has a staff of 180.

Survival Craft Inspectorate, which has a Queen's Award for Enterprise, is an acknowledged expert in the manufacture, inspection, testing and servicing of lifeboats, fast rescue craft, release mechanisms, winches and davits to international standards for the global merchant shipping, cruise and oil & gas sectors.

Safelaunch, combined with SCI's patent-protected RocLoc hook system, strengthened the company's place in the market after new safety regulations came into force on July 1, 2014.